WELCOME TO SIMON HUNTINGTON LTD
Cumbria's Independent Land Rover Specialist
Simon Huntington Ltd is an independent Land Rover and Range Rover specialist in Cumbria, offering parts, servicing, repairs, restoration and enhancements without main dealership prices.
I'm Simon and alongside my wife Sarah, we are proud to introduce our friendly, family run business. It's not just us, we have a team of five mechanics, office and accounts staff. The team share my passion for all things Land Rover and they have years of experience servicing and rebuilding all models of Land Rover.
We also believe in great value for money. Why pay dealership prices when you can call on a cost effective, independent specialist that use state-of-the-art Land Rover expertise? We provide a reliable expert service and we don't charge the earth.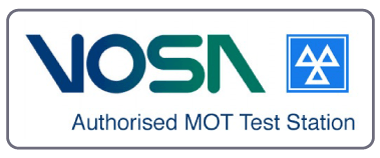 Give us a try next time you need a garage you won't be disappointed!
A great rebuild
I just wanted to repeat my thanks to you and the team for the great work on the Defender.  It's a fantastic result.  I took it out a couple of times today and it's driving really well.  Also got a lot of waves and admiring comments on the workmanship – a credit to the effort you've all put in.  
It's putting smiles on everyone's faces (including mine)!
Brilliant Service
"Simon Huntington Land Rover was recommended to me for a full overhaul of my Defender 110 TD5 and I wasn't disappointed. It was fully stripped down, prepped and put back together within three weeks with great results. It looks brand new and I know it's been done with care and expert knowledge. Brilliant service and a real passion for what they do"
Highly Recommended
"I have taken my Land Rover Defender 110 Simon on numerous occasions and have always been impressed with the work. He has fitted a winch & bumper, replaced winch cable, fixed problems with my radio, fitted light bars,  spotlights…the list really does go on and on! Simon & his team are all friendly, very experienced people and do every job to the best standard. I would highly recommend Simon & his team to anyone looking for work or accessories on their vehicle. 10/10"
Vegetable Oil Conversion
"I bought my refurbished Defender 110 SW from Simon and he and his team helped me convert it to run on vegetable oil – we've done 10 000 miles now with no problems. The workmanship is excellent and the after sales service exemplary. I would recommend Simon Huntington and Cumbria Land Rovers for the purchase of a refurbished defender and for the necessary maintenance to keep it going for decades to come"
Genuinely Impressed
"If you are looking to buy a Land Rover Defender, look no further than Simon Huntington.
You will find a first class service coupled with his expertise. I was genuinely impressed."
First Class and Competitive
"Over the years that I have been taking my Land Rover to Simon, the quality of the diagnosis and work undertaken has been first class and done at a price which is more than competitive. All the staff are extremely efficient and friendly and responses to contact by phone or email are quickly and effectively dealt with"
Great Service
"There were a few niggles my garage couldn't get to the bottom of but Simon was straight there. I borrowed a courtesy car overnight and collected my Freelander next day. Quick turn around and a smaller bill than expected. Great service."