Cumbria's Independent Land Rover Specialist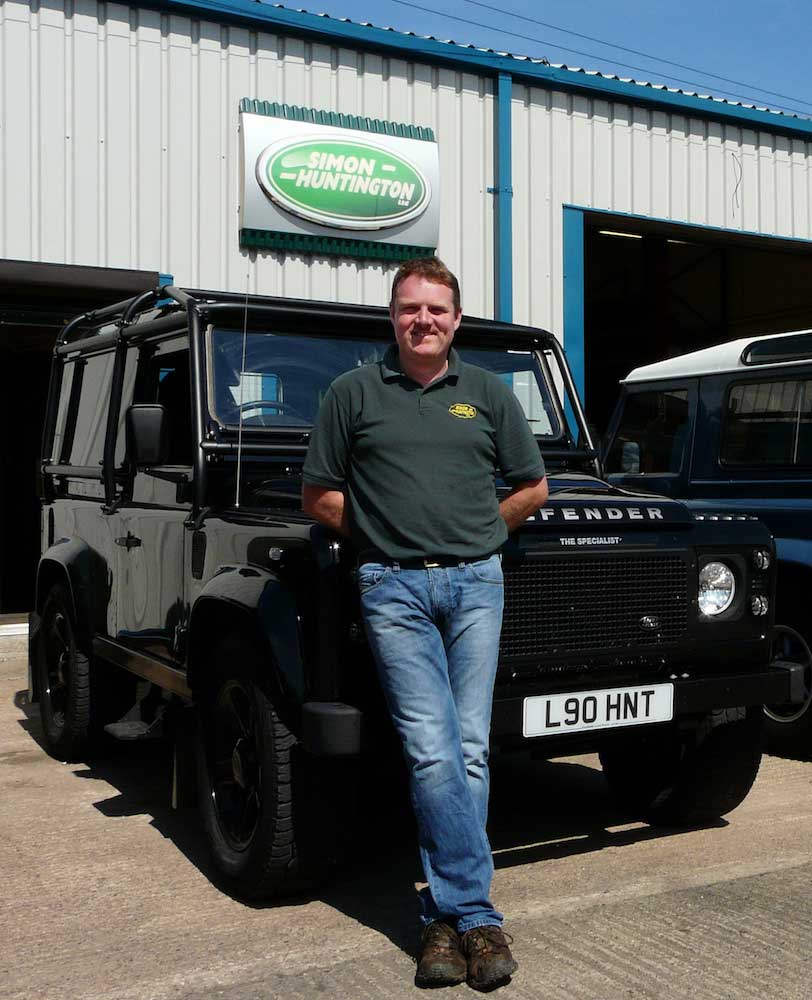 Simon Huntington
"My name is Simon Huntington and for generations, my family have been garage owners. In the early 1900s, my Great Grandfather, Joseph Wesley Huntington, established the original family garage, J W Huntington & Son, at Southend, Wigton, selling bicycles, agricultural machinery and then motor vehicles. My grandfather then worked hard to establish the firm as the town's main garage and left it to my father and uncle to continue running the business.
I was involved with the garage from an early age and while I was studying mechanical Engineering at college, I spent many hours fine-tuning my skills as a mechanic working on and stripping original Series Land Rovers. My passion and enthusiasm for the brand has never wavered and my ambition was always to become an independent Land Rover specialist.
I worked with my father and uncle until they retired and closed the business in 2007. That same year I opened my own garage; Simon Huntington Ltd.
Now based at Station Yard in Wigton, I have remained true to my ambitions. I am still a Land Rover enthusiast and now specialize in all things Land Rover (& Range Rover).
So if you have a Land Rover to service, are looking for remapping, specialist enhancements or want to restore an old model, give me a call."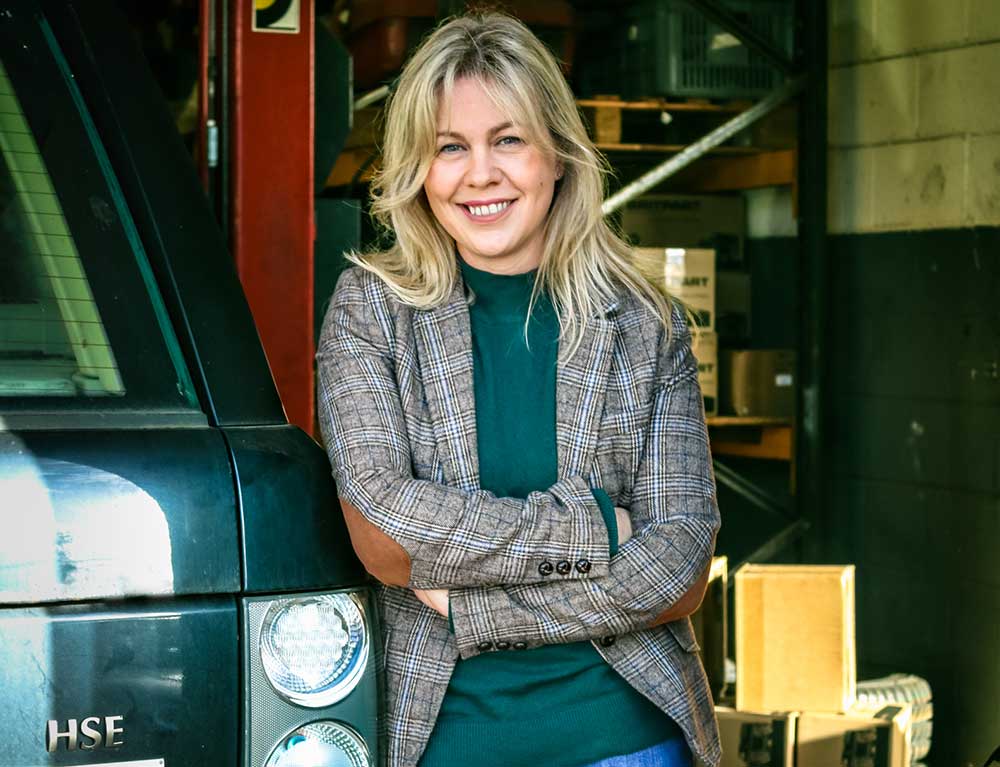 Sarah Huntington
"I first met Simon when he was 17. He bought my father's old Series III Land Rover. Little did I know that I would be here running a Land Rover Specialist business with him all these years later! My work is very much 'front of house.' I enjoy meeting our customers and overseeing the office work with Deb. I genuinely love working in the garage environment but my spare time nearly always involves horses!"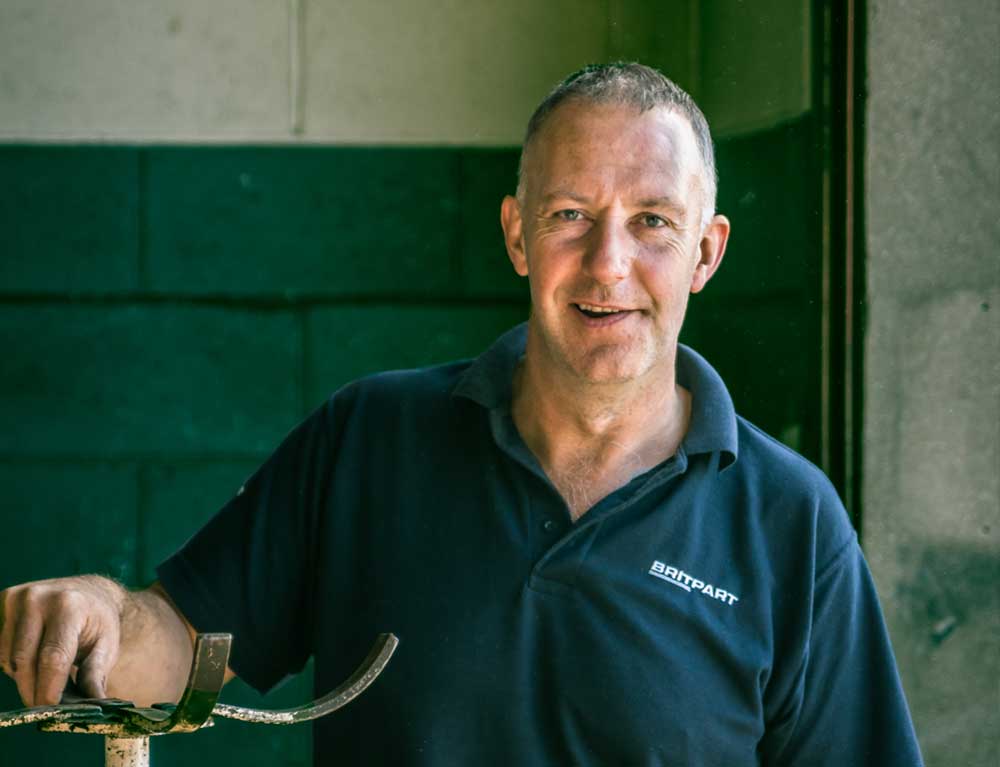 Bryan Glendining
"I have worked here since

September 2012.

My job mainly involves restoring vehicles, so if  yours comes here for a chassis replacement, body modification, interior work or a full nut and bolt restoration, then it is likely to be my task! I love seeing the results of my work; seeing an old dog-eared Land Rover drive out of the workshop looking like new is very satisfying. Away from the garage I enjoy spending time with my wife and watching our daughters play for Penrith Ladies Football Team."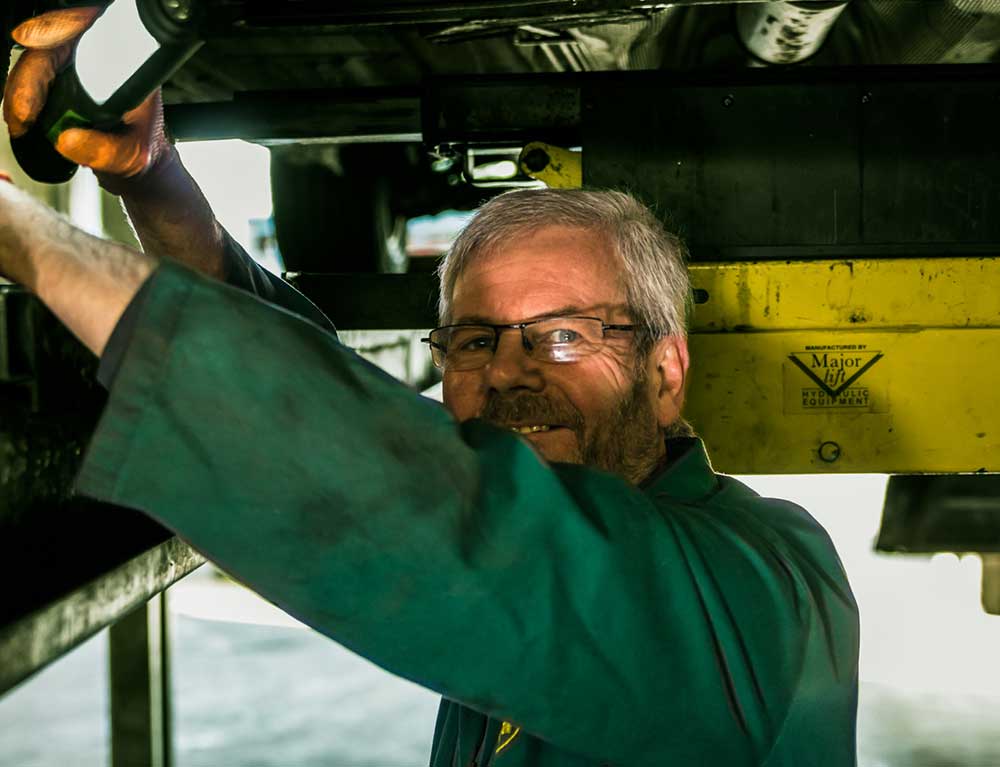 Ken Dixon
"I joined JW Huntington & Son in 1995 and so I have known Simon and worked with him for over twenty years. My normal day will involve carrying out services, MOTs and repairs but every day is different which keeps life interesting. Away from workI enjoy walking with my wife, we both enjoy skiing and we like going away in our motorhome."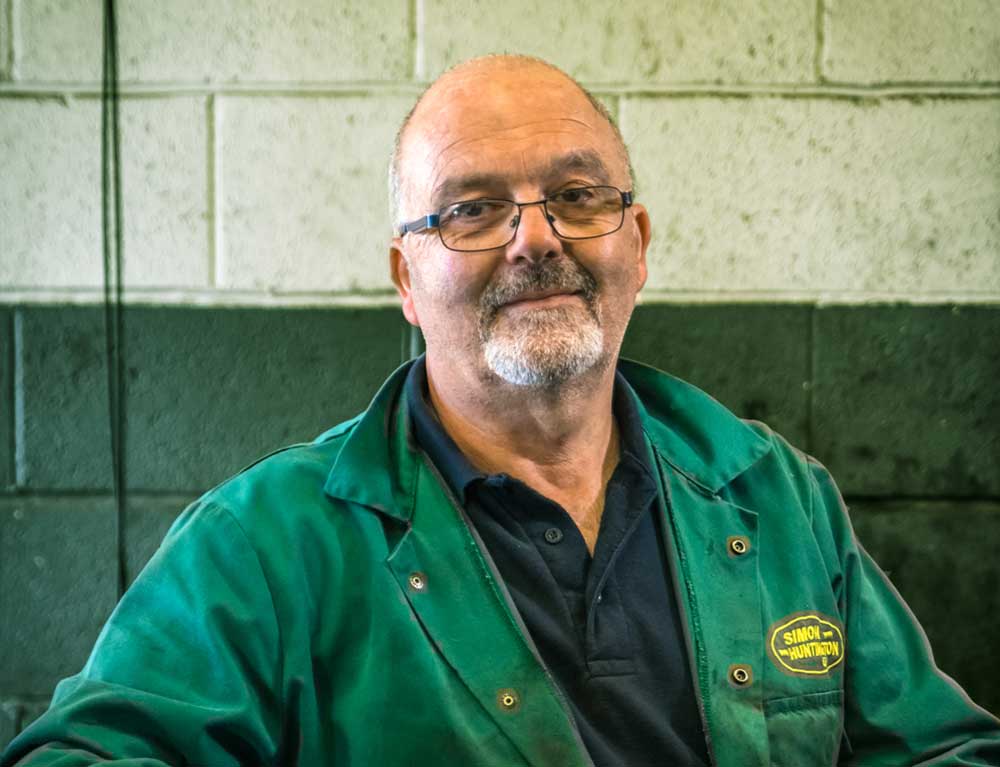 Alan Bowes
"I joined Simon Huntington Ltd in August 2007. My main jobs are generally carrying out services, MOTs and doing repairs and I do enjoy doing Discovery 3 cambelts. In my spare time my wife and I enjoy spending time with our grandchildren and going on road trips in our caravan."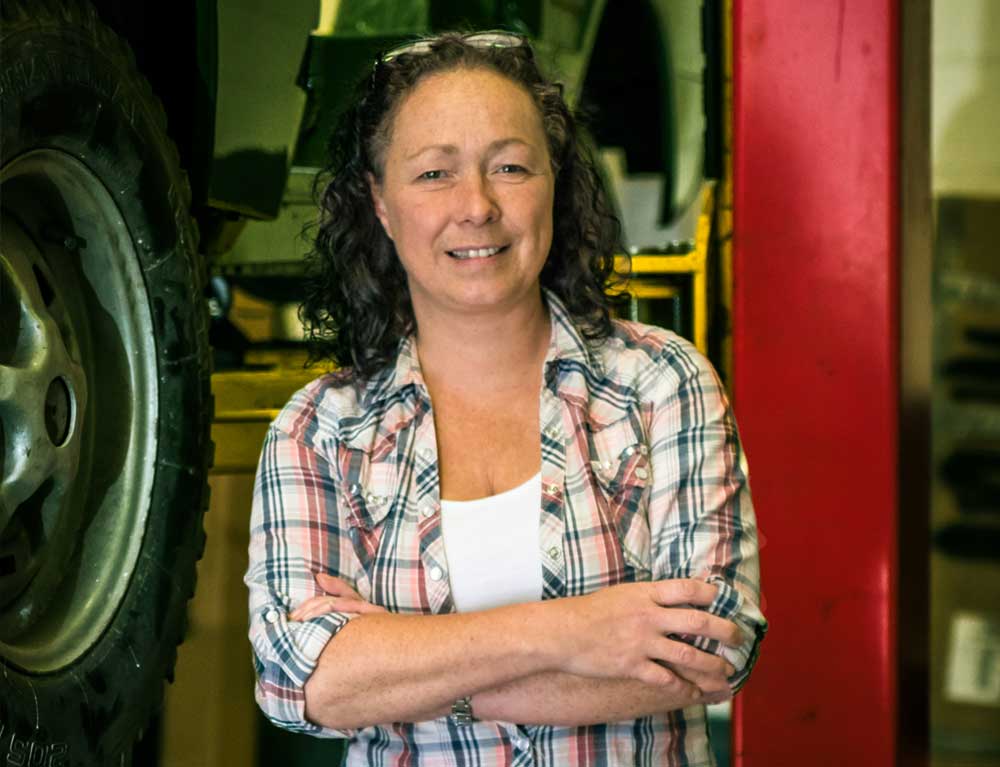 Deb Bancroft
"I joined the team in May 2016 and I work alongside Sarah in the office. My duties involve greeting customers, booking in work and general admin tasks including invoicing and using Sage accounts. I enjoy reading, taking part in quizzes and getting away in 'Wilson,' our camper van!"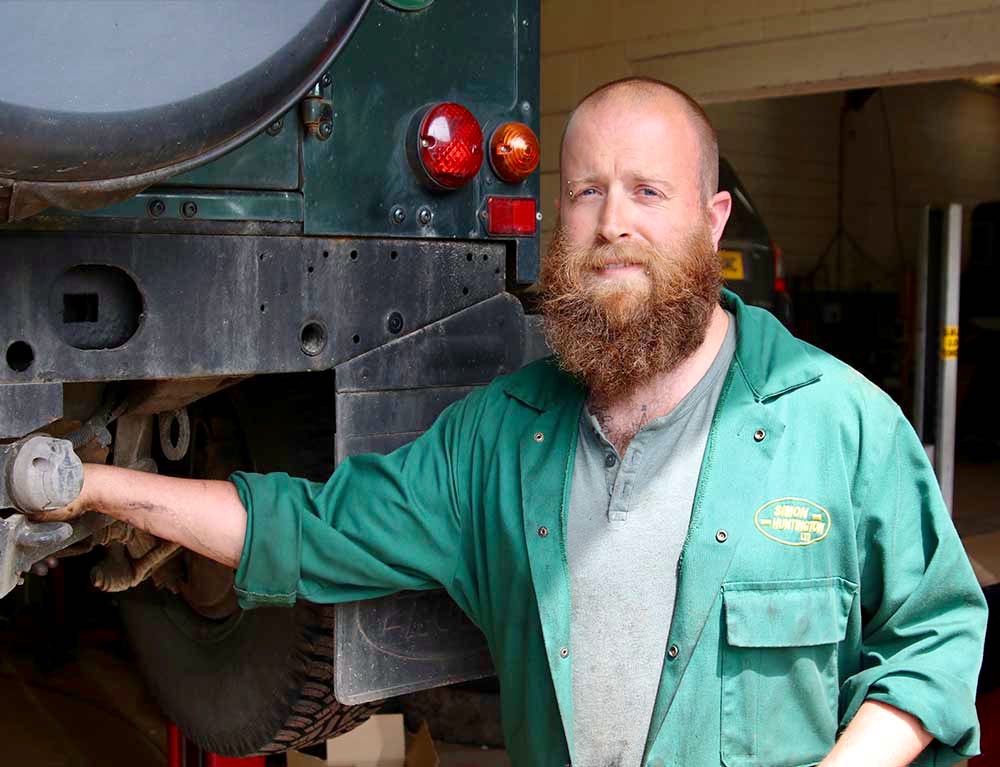 Adam Ewart
"I joined J.W Huntington in early 2000 working alongside Ken. After working in Bermuda and Italy for the last 10 years I missed Simon and Ken so much that I came back to work with them, returning from with a wife and 3 children too!!
I enjoy nothing more than having grease under my fingernails"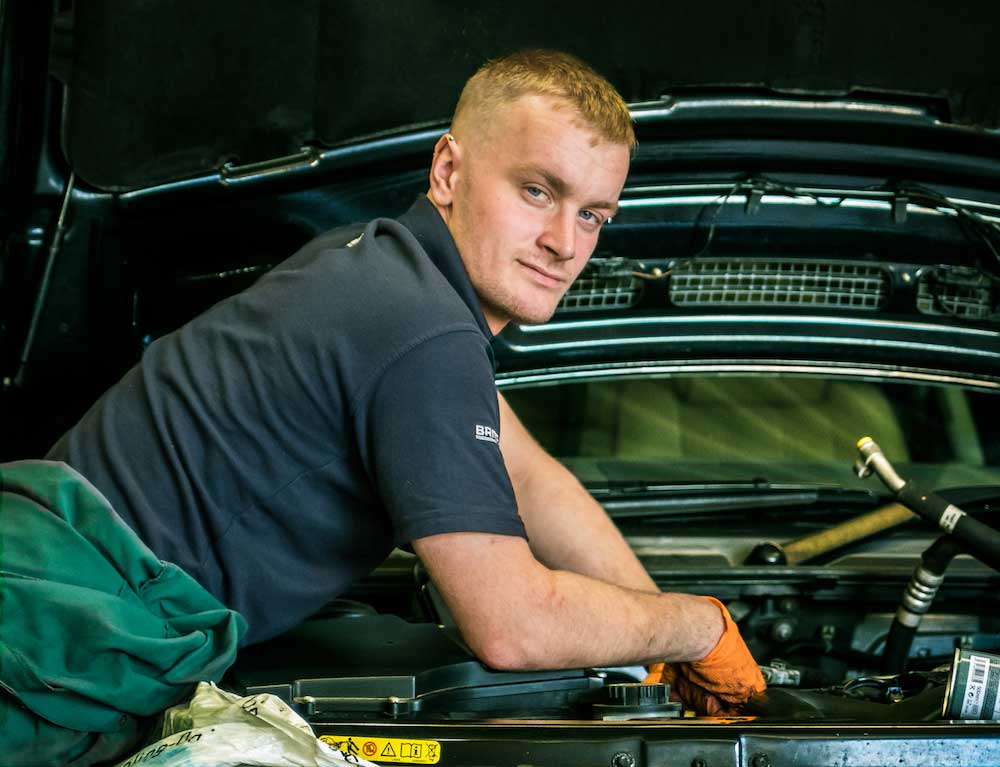 Adam Mitchell
"I have been working here since January 2013 and I completed my Apprenticeship for college here. I do lots of jobs but my favourite ones are the big ones, like engines and gearboxes. I get a lot of satisfaction seeing them leave the workshop in tip top condition.. In my spare time, I enjoy doing DIY jobs on my house and spending time with my fiancé and young son."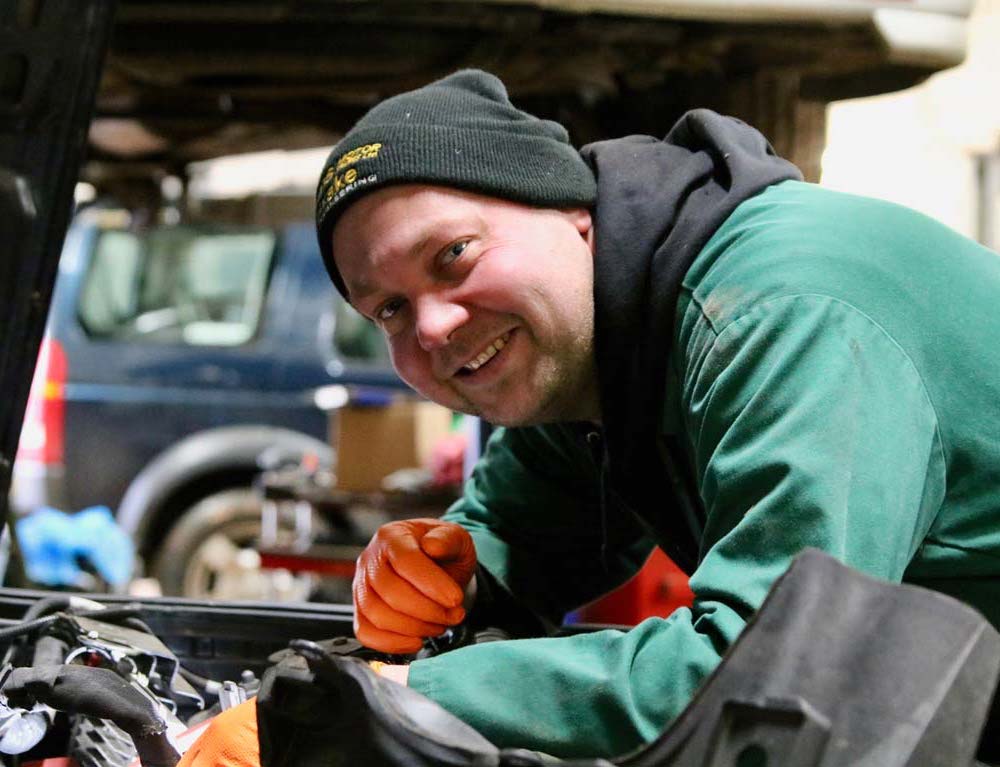 Andrew Graham